Our Missions
Our efforts for
"backing up safety and security in our daily life".

PRODUCTION DIVISION
We supply high-quality, safe and reliable products.
We supply high-quality, safe and reliable products.
In order that our customers use products trustfully
Because we deliver all required equipment such as welding unit, welding gun, stud feeder, interface and other control equipment after we perform total tests in a condition close to actual site, customers can use them with trust.
Insistence on production cost
Correct and certain assembly work based on strict work instructions
Based on strict work instructions, we perform assembly work correctly and certainly.
Because looseness of one bolt will leads to big accident at manufacturing site, we perform assembly work with the greatest care. I think I can improve my skills as I can accumulate broad experience from assembly work to final test.
Light and clean work environment gives us comfortable work condition.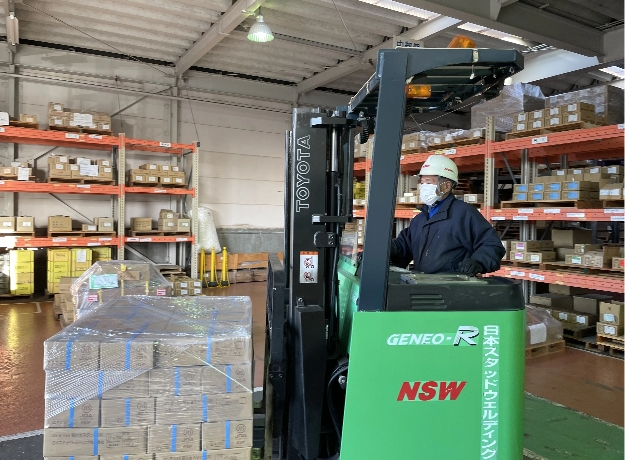 Strict to promised deliver date with customer
We are responsible for keeping the delivery date.
We respond to sudden change of the delivery date flexibly.
Not to mention quality and price, punctual delivery date is a promise with a customer. We, staff of manufacturing department, strictly work on punctual delivery date every day.
Every day we confirm a work schedule chart made on a basis of production schedule with all staff. We exercise a sincere activity by the way instantly taking an effective countermeasure in case trouble happens. Along with this activity, in order to keep the comfortable work environment, we proceed with work in cooperation with each other.