With Our Customer
In respond to our customers' needs, we make total proposal from design to development, manufacturing, sales and construction work making sure how products are used.

Covering wide range of manufacturing and delivering methods from "wide variety but small lot" to "large-scale mass production", we deliver "new hope" which solves customer's anxieties and problems.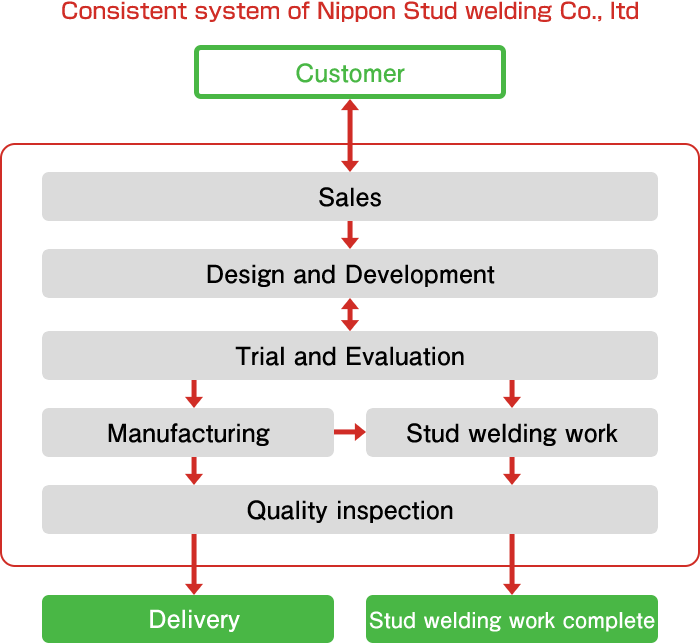 STEP1
Problem hearing
First step to propose best solutioneverlasting in the future by hearing customers' desires and problems.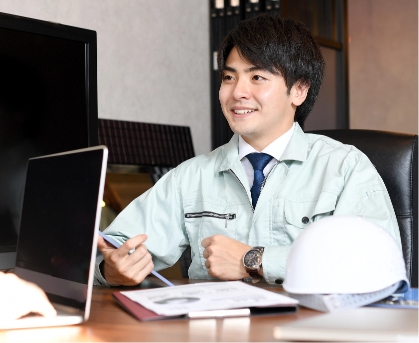 We interview with customers to find mechanical and processing problems for solution proposal.
We sometimes propose or introduce our current products at this time. Besides, possibility is infinite beyond figures which are imaged when we hear your schedule and performance up to how to propose production. At this time, answers are not in the fixed direction.
We grope for possibility or direction from our innumerable know-how.
STEP2
idea
We solve customers' anxieties and problems. We deliver "New Hope".
We are proud of our proposals in which we consider mass production and cost reduction.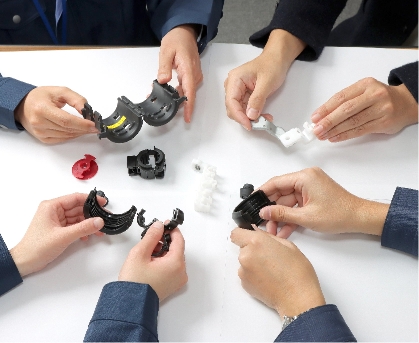 We propose our idea. It is a proposal which covers wide variety of design and production method in accordance with delivery, quantity, dimensions and specification you desire. By cooperative development with customers, frontier new structure and know-how will be born. We not only propose products but sometimes assist customers to solve mechanical and processing problems. We promise this is a big step for customers' problem solution.
STEP3
design/trial/evaluation
It's time to change from examination or possibility to confirmation We show the outcome of our proposal.
We design in accordance with detailed figures, materials and production method which customer desires.
After designing detailed figures at the level not able to confirm by visual inspection, we deliver trial product which clears our strict evaluation. Because of deep consideration to detailed design and mass production at this time, those products show the real worth at site evaluation and future mass production.
If sudden revision is required after evaluation result, we practice function level increase and speedy response.
STEP4
production/inspection/shipping
"We never lose focus. We cannot lose focus" Under strict NSW management system, we offer production method in accordance with your delivery and quantity.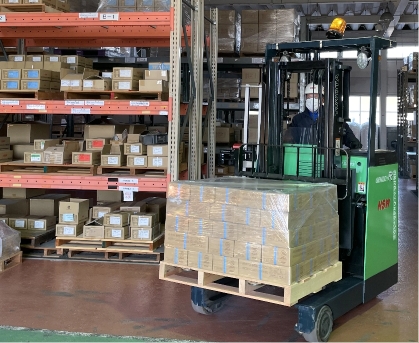 When we check before shipping, only products which clear strict quality management and NSW standard can be allowed of shipping to the market. We cover wide range of production method and delivery method from "wide variety but small lot" to "large-scale mass production". We offer the most suitable distribution system in accordance with your schedule and quantity including "kanban" method or "lump delivery".
All of us always considering quality and cost, our challenges to measures to avoid defective part from shipping to market continue every day.